Whether you're setting up a base camp for an extended hiking or fishing trip, or gearing up for mountain biking through the forests or even just escaping into the hills for some downtime, a competent and well thought out sleep system will ensure that you get the best rest possible. In this comprehensive guide, we'll walk you through what a sleep system is and how to build your own car camping sleep system that gives you the best rest possible.
A simple, yet effective sleep system will greatly improve your overall camping experience giving a warm, comfortable and restful night's sleep.
What Is A Sleep System?
The concept of a sleep system, in camping terms, is so much more than just throwing a sleeping bag and sleeping pad into the tent and hoping for the best. Now, it entails marrying together pieces of cleverly engineered gear to create the optimal conditions for a warm, comfortable and restful night's sleep.
Sleep systems can vary hugely depending on the season and environment you camp in so if you plan to cold weather camp in the depths of winter, your sleep system should reflect this with kit that is geared towards thermal efficiency and maintaining your core body heat and act as a barrier between you and the cold. Conversely, for those camping in desert or humid conditions, an ultra-lightweight sleeping bag liner and a mosquito net is more appropriate.
In the same way that sleep systems vary in seasons, they also differ depending on how you camp. A backpacker will be looking to minimise weight and maximise space in their pack, so space saving and packable gear like an ultralight camping pillow that only weighs 60g is a great option, whereas a car camper, who is less concerned with space and weight, may opt for a foldable cot to enhance their sleep system.
Core elements to any camping sleep system will be made up of a mixture of a sleeping bag, sleeping pad, camping pillow, roll mat and the correct clothing! Remember to layer up according to your environment as this saves energy by conserving your body heat. Likewise, if it's hot and humid, make sure you have clothing that can wick away sweat so that your clothes and bag remain moisture free.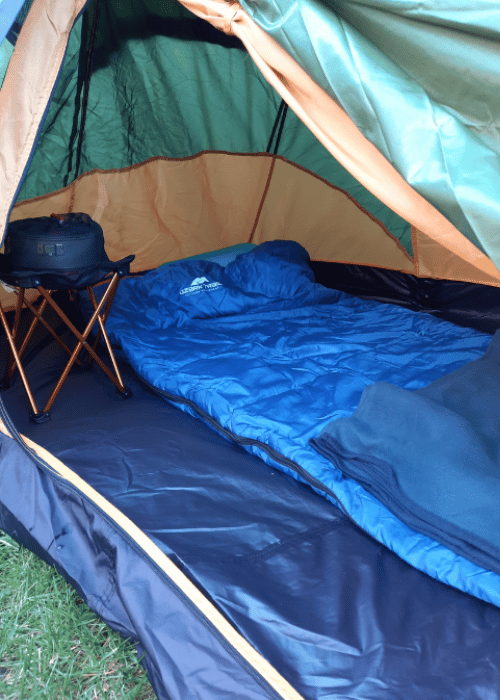 Base Camp Sleep System Build Up - The Basics:
When you car camp, you have the luxury of not worrying about excessive weight or space which means that you can opt for a larger camp pillow, or an extra camp quilt and a heavier or more robust sleeping mattress if you don't bring a cot. There are however, for me, three basics which make up the core of any sleep system: sleeping bag, sleeping pad and a camp pillow.
Sleeping Bags: The cornerstone to your sleep system
Your sleeping bag is arguably the most important component of your base camp sleep system so take time to choose the one that best suits the climate of your destination. Consider the following factors when deciding which sleeping bag will work for you:
Temperature Rating: Sleeping bags come with temperature ratings which indicate the conditions they should be used in. The North Face give as a general rule that winter sleeping bags should have around a -9ºC rating, while summer bags can be up to around 2ºC. Mountain Warehouse explain this with lower and upper comfort limits right down to extreme ratings for survival in extreme conditions. Choose your bag within these parameters and always err on the side of caution to give yourself the most comfortable night possible.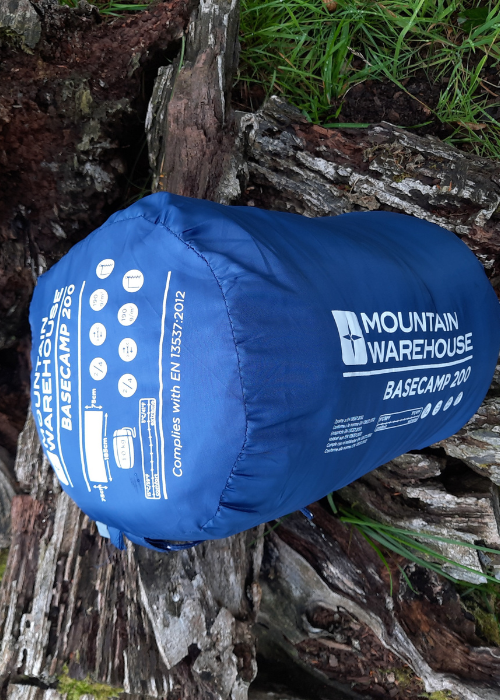 Insulation Type: Sleeping bags are typically filled with down or synthetic materials. Down excels at trapping warm air and retaining heat and from a warmth-to-weight-ratio, it can't be trumped by synthetic bags. However, down absorbs moisture and once it's wet, it loses it's insulating properties and can take much longer to dry out. Synthetic bags may not have the same natural heating system but they are more waterproof so weigh up these considerations when choosing the right bag for you.
Size, Fit and Packability: Ensure your sleeping bag is roomy enough to get a comfortable night's sleep. Some prefer a mummy-style bag for it's warmth and protective hood while others opt for a more spacious rectangular design to spread out in. There are also plenty options for double sleeping bags for snuggling up such as the Berghaus Indulge or the Trespass Catnap Double. As a car camper, you have the option of a heavier sleeping bag but if you plan to carry your bag on hikes, consider it's packability and weight.
Sleeping Pads: Comfort where you need it
Invest in a decent sleeping pad as this will really enhance your comfort level during the night. Not only does it cushion your body from top to toe, it provides essential insulation from the cold ground below you. Similar to sleeping bags, sleeping pads hold "R" values which determine their suitability per season so the higher the R value, the more insulation the sleeping pad has. There are essentially 3 types of sleeping pad:
Inflatable Pads: Inflatable sleeping pads offer a good balance between comfort and insulation. They can be adjusted for your preferred level of firmness which suits many a side sleeper and they keep you well protected from the cold ground below. The Trekology UL80 gives superior firmness while having a water-resistant coating.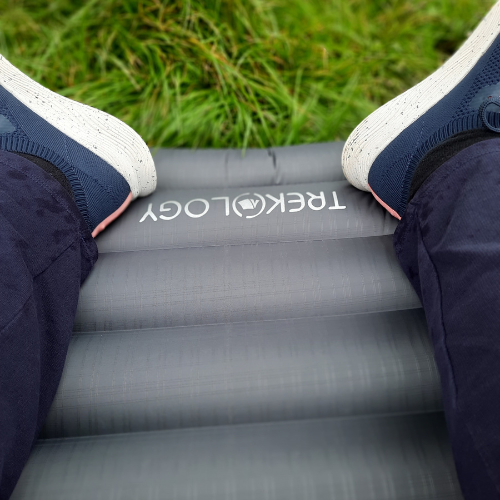 Self-Inflating Pads: These pads combine foam and air, providing a comfortable sleeping surface with good insulation. They self-inflate which is handy if there are a few pads to get ready but are bulkier and less packable than standard foam pads and inflatable pads. Like foam pads, they come in various shapes and sizes such as the OEX Traverse 3/4 pad which narrows in at the lower end and is 3/4 length.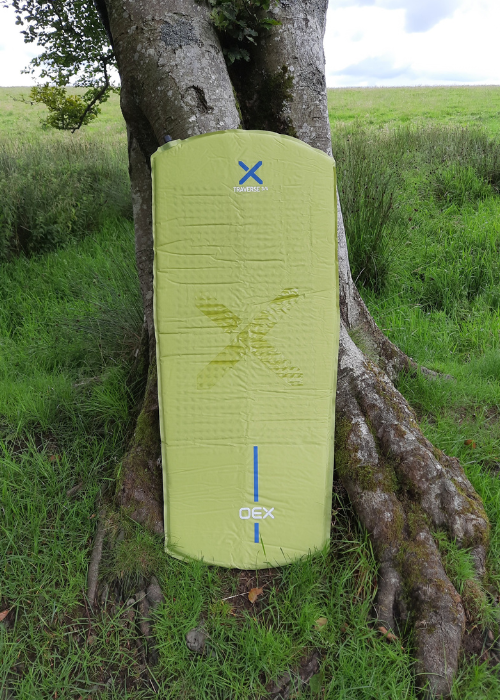 Foam Pads: Foam pads are the probably the most affordable and lightweight option for a sleeping pad and they provide excellent insulation but you may sacrifice some comfort compared to an inflatable pad.
Related: Sleeping Pads
Camp Pillows: Home-from-home necessity
Having a camp pillow can really make or break a camping trip for me. I have always needed a pillow to fall asleep properly and have often found that rolling up a jacket or making some kind of impromptu version just doesn't do the job and I wake up feeling unrested. Car camping allows you the luxury of taking a more "home-from-home" camp pillow whereas backpacking requires a much more lightweight and space-saving solution.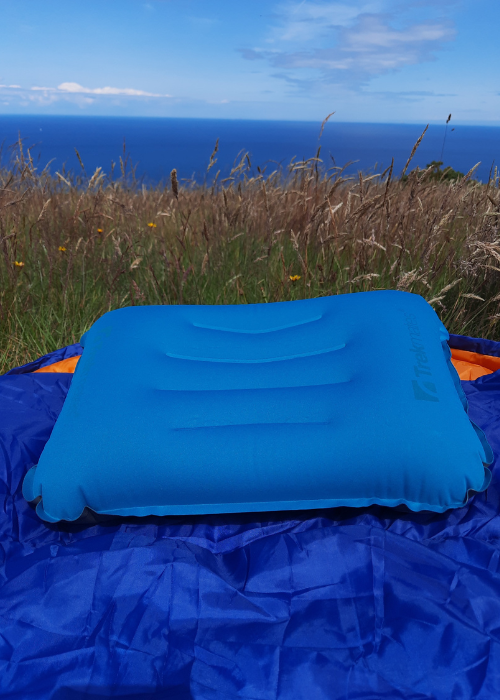 Similar to sleeping pads, there are several different types of camp pillow such as compressible, self-inflating, inflatable and hybrid versions. An inflatable camp pillow such as the Aeros Ultralight from Sea to Summit is a perfect example of a pillow that takes up minimal space but gives maximum comfort and another firm favourite is the Therm-a-rest compressible pillow which is larger and bulkier but offers an amazing amount of comfort.
Related: Best Camping Pillows
Base Camp Sleep System Extras:
Once you've got the basics covered, now you can layer up your sleep system for extra comfort and warmth so time to create a really comfortable bed! Car camping is great fun as it allows you to bring additional elements that you may not have space for if you are backpacking. Here are a few items that can make all the difference to your car camping experience:
Camping Blankets or Quilts
Depending on the weather and the area you are camping in, an extra blanket or quilt is a great way to add another layer of warmth to your sleep system and in extreme conditions, putting a blanket between your sleeping pad and your sleeping bag gives you not only a more comfortable bed but another vital layer of protection between you and the cold ground. Blankets and quilts come in all shapes, sizes and price points so for budget-conscious campers the Trespass Trail Blanket is a good option and for a more expensive version, the Therm-a-Rest Stellar Quilt is excellent.
Sleeping Bag Liners
A sleeping bag liner is another excellent way to add warmth to your sleep system without having to sacrifice much space. They also help keep your sleeping bag clean and are much easier to wash and dry than a sleeping bag.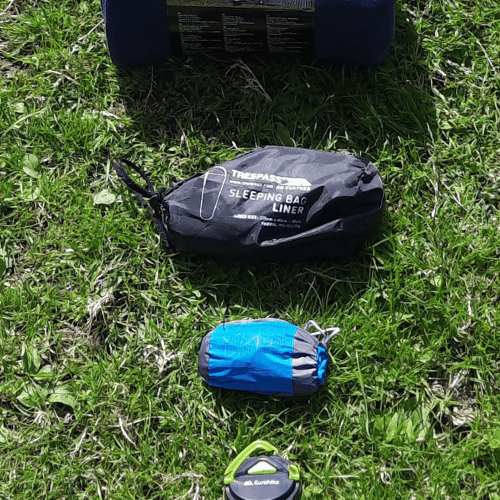 Sleeping bag liners often pair up with sleeping bags within the same range and most come in either a mummy-style or rectangular shape. Liners are designed with fabrics that reflect the environment you are camping in so silk will keep you cool and stop you sweating in hotter climates such as the Cocoon Silk Mummy liner and fleece or down will keep you much warmer if camping in mid-winter.
Ensure you buy the right size so that it fits comfortably within your bag.
Related: Best Sleeping Bag Liners
Clothing: Managing your temperature
Layer up! Bring extra base layers of thermals with you if you know you will be camping in colder climates and likewise, take lighter clothes to change into if you camping in hot and humid conditions. Layer up or down accordingly during the night and don't wait until you're feeling really cold before putting on an extra layer - do it before snuggling down so you don't have to leave your bag.
Heating:
Car camping allows you the luxury of extra weight so if you are concerned about the temperature plummeting during the night, consider taking a portable heater with you or using a wood burning stove if applicable. Always ensure you have the correct ventilation in place when using a heater or a stove inside a tent.
Headlamps or Lanterns:
A definite necessity of any sleep system is a headlamp or lantern. Tripping over tent pegs in the middle of the night is not fun so being prepared with a torch or headlamp takes the stress out of any nocturnal bathroom break.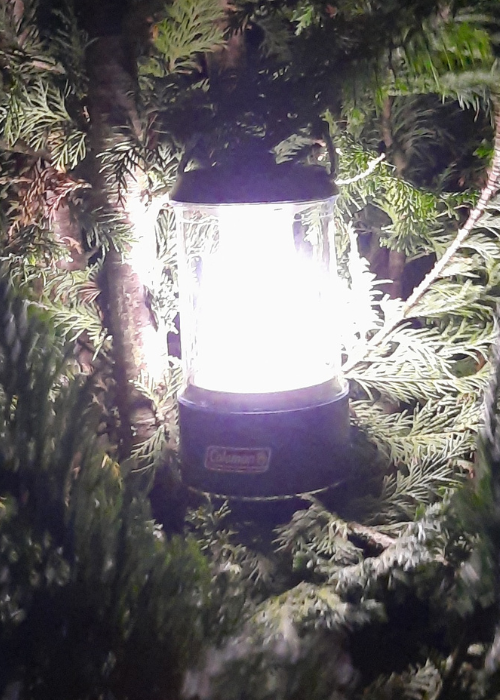 Having a lantern within your tent can give an atmospheric glow to the tent as well as serving a useful purpose. A great lantern option for inside your tent is the Coleman 800 L which gives plenty of brightness to cut through the dark but is heavier than other models so is better suited to car camping.
Final Thoughts:
Building the perfect base camp sleep system is an essential part of your outdoor adventure. A well-considered choice of sleeping bag, sleeping pad, and additional bedding will ensure you get a good night's rest and wake up refreshed and ready for your activities. Keep in mind that your choice of equipment should match the specific conditions and requirements of your destination. With a well-prepared sleep system, you'll be able to fully enjoy the beauty and tranquillity of your outdoor base camp.
Remember to visit our website for more information and to explore other camping gear recommendations: Camp Time
We independently purchase and test the products displayed. When you purchase through our links, we may earn a small commission.