Looking for an ultra lightweight down jacket that's mountain ready? Well, the Rab Electron Pro is just what you're looking for. This jacket has winter insulation and mountain utility written all over it. A perfect combination of warmth, comfort and fit make this jacket a match for year-round mountain use. So whether you're up the side of a mountain or clifftop hiking, the Rab Electron Pro will have your back.
A top-tier winter down jacket that fuses function with warmth and comfort, made for climbers, hikers and outdoor enthusiasts.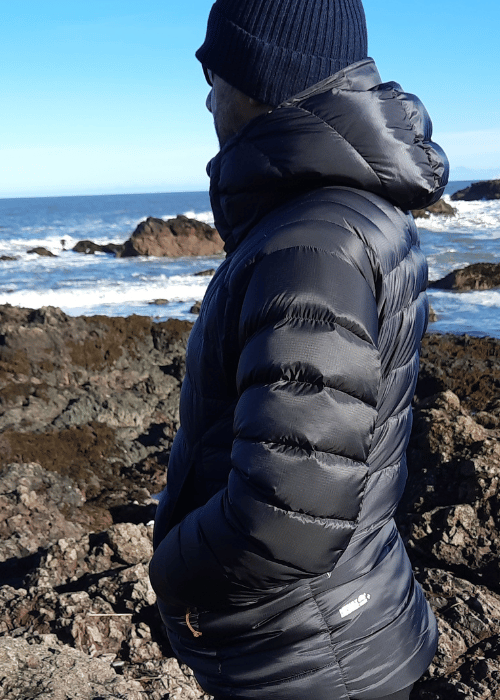 In this comprehensive review, we'll delve into the features, performance, value and our own experience using the Rab Electron Pro Jacket. So let's take a closer look and discover if this down jacket will become part of your outdoor gear collection.
Price: £251.95 GBP List 🔥🔥🔥🔥
---
Product Specifications:
RAB ELECTRON PRO JACKET:
Weight: 523 grams
Insulation: Ethically sourced European goose down rated at 800 FP
Outer Fabric: 20D Durable Pertex Quantum Pro ripstop nylon with DWR coating (Nikwax Hydrophobic finish)
Pockets: 2 x handwarmer pockets and 1 x chest pocket for storage
Hood: Adjustable helmet compatible hood with stiffened peak
Fit: Active fit for maximum mobility
Compression Bag: Yes
PROS AND CONS - Our Key Takeaways
| RAB ELECTRON PRO JACKET | 🔥🔥🔥🔥 |
| --- | --- |
| 👍: Exceptional warmth-to-weight ratio | 👎: High price point |
| 👍: Durable & weather resistant shell | 👎: Not fully waterproof |
| 👍: Minimal weight and bulk | |
| 👍: Great mobility and stretch | |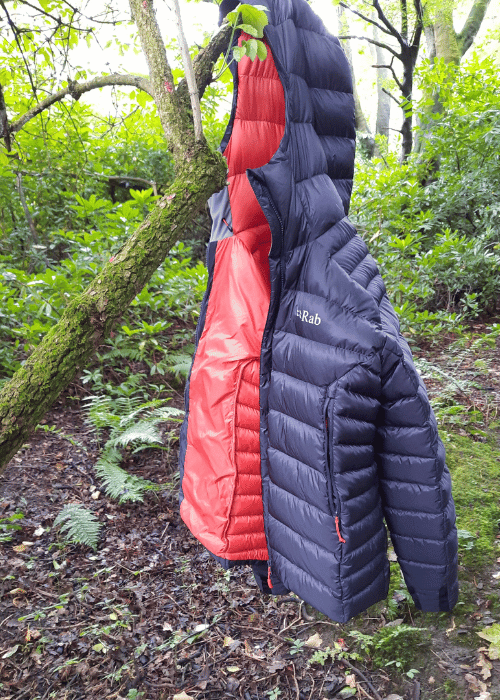 At a Glance:
It's clear that the Electron Pro is designed with climbing and mountaineering in mind from the helmet compatible hood to the active fit to the harness compatible pockets and the flexibility around the armpits. The jacket feels mountain ready and having owned a couple of other Rab jackets, I was really excited to see the same excellent quality and craftsmanship apparent in the Electron Pro. Overall, this jacket looks comfortable and warm and it's a really attractive piece of gear.
As this is part of Rab's Ascent range which is aimed at climbers, I wanted to see how it would fare in other environments as I'm not a climber and spend more time hiking through the forest and round the lochs of Scotland, so anything that can keep me dry and warm is a must. Rab don't make any claims about this jacket being waterproof but as it's water-resistant, it should be able to stand up to light showers, which are a constant year-round feature of the Scottish weather.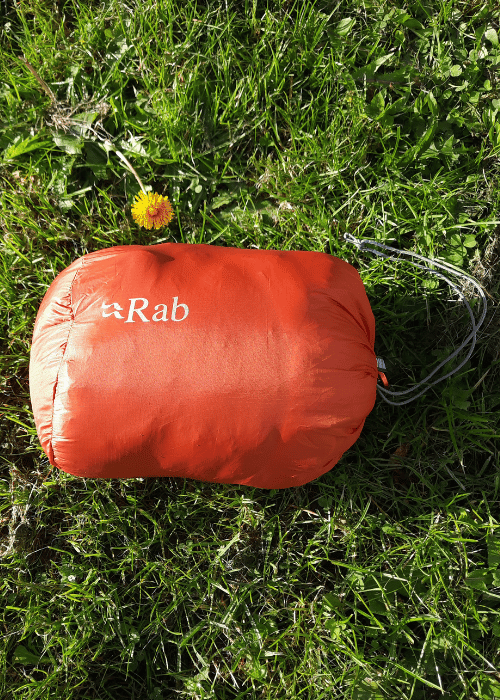 Under The Microscope - putting the RAB ELECTRON PRO JACKET through it's paces.
In order to give the Rab Electron Pro Jacket a thorough testing, we took this jacket out along the clifftops on the East coast, down to the sea on the very Northern tip of Scotland and into the forest at the back of the Carron Valley to see how it would hold up to 3 different environments.
We put the Electron Pro through our rigorous testing criteria to evaluate it's overall performance and functionality, design and craftsmanship, our own user experience and value for money and overall, the Electron excelled on the Design and Craftsmanship, gaining a 5 out of 5, giving them an average 4 out of 5 fireside rating.
Under the Microscope - Our Testing Criteria
| Benchmarks | Our Fireside Rating |
| --- | --- |
| Performance and Functionality | 🔥🔥🔥🔥 |
| Design and Craftsmanship | 🔥🔥🔥🔥🔥 |
| User Experience | 🔥🔥🔥🔥 |
| Value for Money | 🔥🔥🔥🔥 |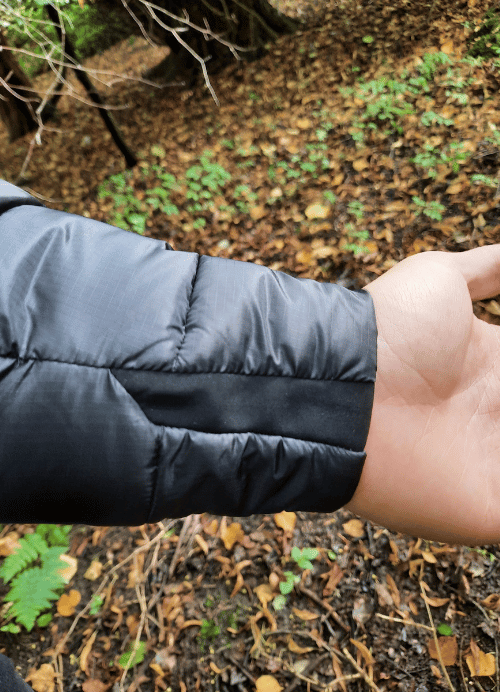 Performance and Functionality 🔥🔥🔥🔥
When it comes to performance, the Electron Pro doesn't disappoint. From the quality fabrics used to the 800 FP goose down, this jacket provides real warmth and excellent wind protection. Standing on the clifftops, with a pounding wind, this jacket cocoons you against the elements, especially with the hood which stops gusts blowing down your neck.
From a functionality point of view, this jacket is extremely versatile and can be used in a multitude of environments. Built for mountain use, this jackets functions equally well hiking through the glens to camping out in the forest and because of the zoned baffles in targeted areas, it keeps you warm where you need it most. It's not waterproof but it is water resistant so can keep you dry during light showers but it will not stand up to heavier downpours as the down because wet and loses it's ability to retain heat.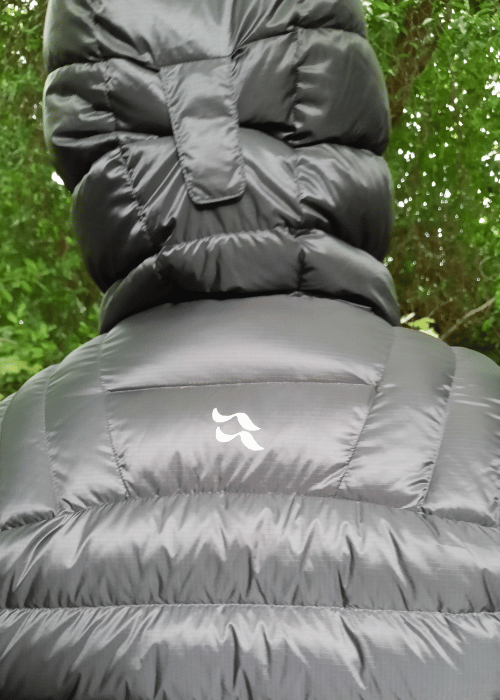 The Electron Pro is robust and extremely well made which bodes well for its durability. The fact that it weighs just a little over half a kilo and packs down in it's compressible sack to a quarter of the size of a sleeping bag, means that you're not sacrificing any of your rucksack space. In my opinion, if it keeps going as well as my Rab Micro Alpine Jacket has over the last 5 years, then it's an investment well made.
Design and Craftsmanship 🔥🔥🔥🔥🔥
The Electron Pro's design and craftsmanship gained a well earned 5 out of 5 Fireside rating as there is really very little to fault with this jacket. For a jacket designed with primarily climbers in mind, the Electron Pro excels with high quality materials and this can be felt in the easy movement of the jacket and the incredible warmth versus its weight.
The jacket has plenty features that would appeal to the climbing fraternity such as a helmet compatible hood, harness compatible zippered pockets and a belay-friendly main zipper and the fact that this jacket weighs only 500g and can be packed down are all bonuses. But don't think that the Electron Pro is unsuited to other outdoor pursuits. I've used Rab jackets for camping, hiking and fishing for years and they really are perfectly suited to the Scottish outdoors from a warmth perspective.
The Electron Pro has an 800-Fill down which gives the jacket it's incredible warmth and is further protected with Nikwax Hydrophobic finish to repel the rain. This jacket will stand up to light showers but as it's made of down and the fabric is only water resistant, you will struggle in heavy downpours as once the down is wet, it will lose it's ability to retain heat.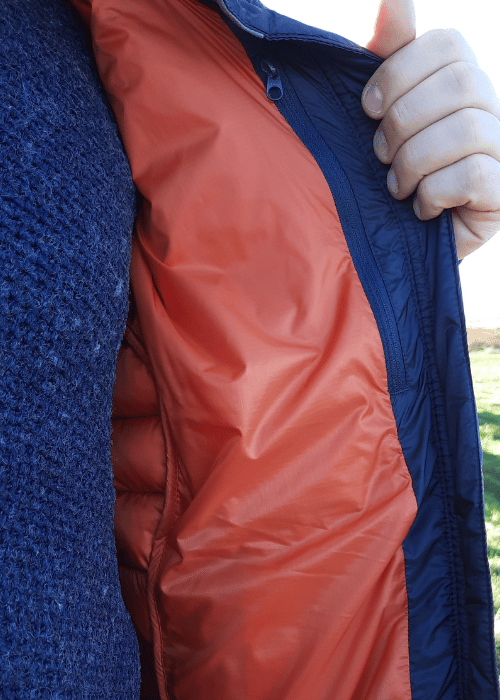 The Electron Pro will keep you well protected from the wind due to it's stretch cuffs, a high collar with soft, fleece material to protect your neck area and an adjustable hood and stiffened peak which stops gusts of wind blowing your hood down or rain dripping down your neck.
User Experience 🔥🔥🔥🔥
There is no doubting how warm this down jacket is. On top of the cliffs, with a wind chill of about 2 - 3°, it felt extremely snug and even in the midst of the forest, with the kind of damp, penetrating cold that seems to only exist in Scotland, I felt warm, comfortable and protected. The hood with the stiffened peak is great at keeping the wind and the rain out and the jacket closes right up to your chin to protect the neck area
The Electron Pro has great movement due to the stretch in the fabric round the armhole so even when I had a thicker jumper underneath, it didn't pinch or feel to constricted. I'm not a climber so I can't attest to how well this would work or feel on the face of a mountain, but for my purpose of hiking and camping, this jacket is a perfect choice.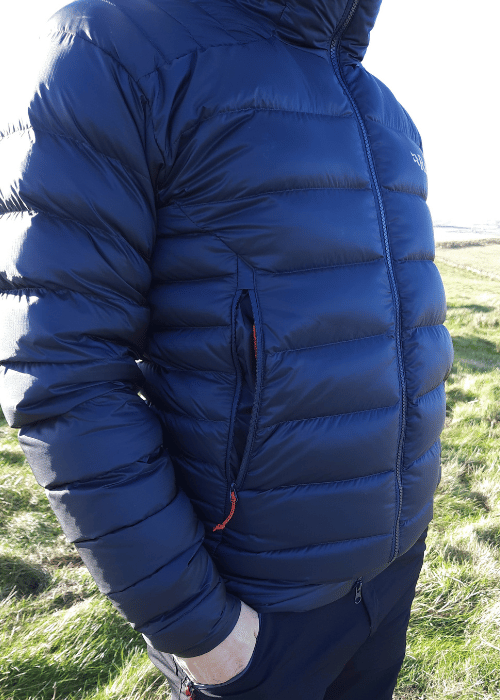 I opted for a Medium size and it fits very well - perhaps a little snug in places - but overall, its true to size. The pockets are placed higher up than other jackets but they are large and deep so plenty space to keep your hands warm and having an internal pocket for valuables is extremely handy. The zippers are well made and the two-way front zipper is incredibly useful as you don't need to unzip your whole jacket to find something or if you just need a little bit more room when sitting or bending.
The Electron Pro is extremely light weight so although you are well wrapped up, the jacket doesn't feel bulky or heavy on you and because you can pack it all down into the compression sack, it hardly weighs a thing in your backpack. All in all, this is an incredibly comfortable and warm jacket to wear and I pleased to see the same standards still used in Rab's outdoor gear.
Comparison 🔥🔥🔥🔥
Compared to similar down jackets in its class, the RAB Electron Pro stands out for its combination of warmth to weight ratio, its durability, and the fact that this is a very well made piece of outdoor equipment. It competes favourably in the same arena with other top brands like Patagonia and Arc'teryx, which are all roughly around the same price point.
Value for Money 🔥🔥🔥🔥
While the Electron Pro comes at a premium price, its outstanding performance, quality craftsmanship, and versatility make it a worthwhile investment for those who demand the best from their outdoor gear, whether you're a climber, hiker or just enjoy the outdoors. It's a jacket that will keep you warm and dry for years to come.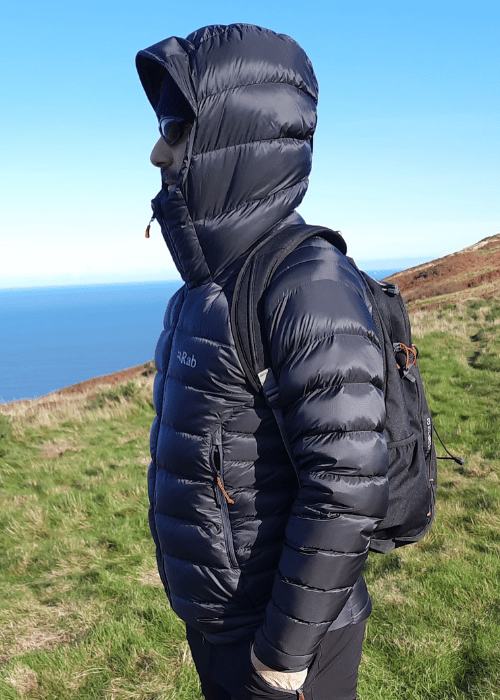 Got some questions about the Rab Electron Pro? We've got you covered! Check out these frequently asked questions for valuable insights, tips, and practical information to help you make the most of your Rab down jacket.
Is the Rab Electron Pro suitable for extremely cold conditions?
When combined with base layers, the Electron Pro is capable of handling extreme cold with 800 - fill power down to protect against sub-zero temperatures.
Can the Rab Electron Pro handle wet weather effectively?
The Electron Pro is a down jacket and as such does not excel when wet as the down loses it's loft and therefore it's ability to retain heat. The Electron Pro is water-resistant with it's Pertex Quantum Pro shell which works well in light rain and snow but for prolonged showers, it's advisable to layer up with a waterproof shell.
Is the Rab Axion Pro better than the Electron Pro?
The Axion Pro is a heavier and bulkier jacket than the Electron Pro but has a lower price point than the Electron Pro. Both are extremely warm with the Electron coming out on top over the Axiom.
Our Final Verdict on the RAB ELECTRON PRO DOWN JACKET: 🔥🔥🔥🔥
The RAB Electron Pro Jacket lives up to its reputation as a high-performance winter down jacket. Its exceptional warmth, durability, and functional design make it a top choice for outdoor enthusiasts, climbers and hikers alike. While it might be on the pricey side, the investment is justified by the quality and versatility it offers and if it's anything like my old Rab jacket, it will still be going in years to come!
Remember to visit our website for more information and to explore other camping and outdoor gear recommendations: Gear Analysis
We independently purchase, test and use the products displayed. When you purchase through our links, we may earn a small commission.