BEST FOR:  Back country, ski touring, resort skiing, climbing, hiking, mountaineering
The Odin Infinity Insulated jacket is a lightweight insulated shell jacket boasting some of the best Helly Hansen's Helly Tech out there. Coming from a brand trusted worldwide for designing gear to use in the world's harshest environments, the Odin Infinity Insulated jacket has been designed in tandem with search and rescue professionals, to bring a profession grade jacket with everlasting water repellent performance to the market.
Let's dive in and have a look at the Helly Hansen Odin Infinity Insulated jacket in more detail!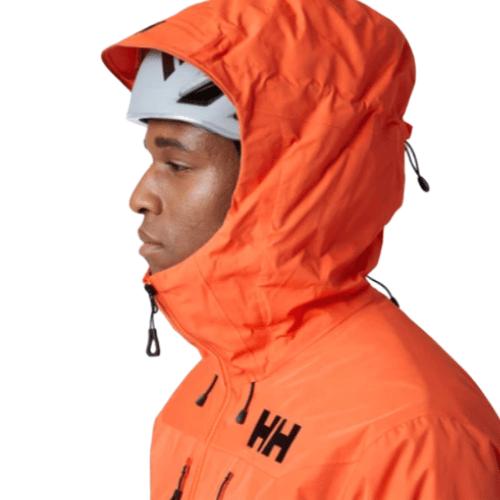 FEATURES:
The Odin Infinity Insulated jacket is lightweight, sleek and durable. Combining several in-house innovative designs, this jacket offers superior professional grade performance for outdoor professionals as well as mountain enthusiasts. Built to withstand extreme conditions, the jacket is extremely waterproof and windproof and due to it's breathable design, keeps you dry even under intense exertion.
INSULATION:
The Odin Infinity Insulated is incredibly lightweight given the amount of insulation if provides. With 80g LifaLoft insulation, which is warmer and lighter than standard insulation, this jacket keeps you well insulated against the elements and with fully taped seams, velcro cuffs and a protective hood, it means being able to stay out much longer on the mountains.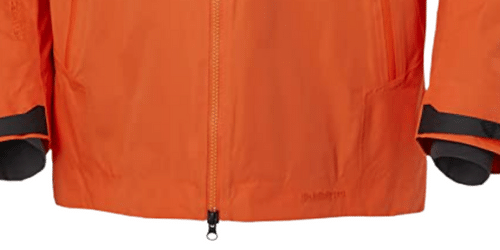 WATERPROOFING:
Helly Hansen have used environmentally responsible technology in the Odin Infinity Insulated by using Lifa Tech, an in-house fiber, that is hydrophobic and, from a sustainable point of view means that the jacket never needs to be reproofed with chemical treatments. Combined with the Lifa Infinity membrane that gives the Odin Infinity Insulated jacket durability, and makes it perfect for cold mountain activities. The Infinity Insulated jacket is not only waterproof but also windproof in extremely harsh conditions.
BREATHABILITY:
The Odin Infinity shell jacket comes with armpit vents allowing you to release, when required, built up excess heat and ensuring no sweat build up. The Lifa face fabric allows vapor to escape through microscopic holes but stops water coming in making this an extremely waterproof and breathable jacket.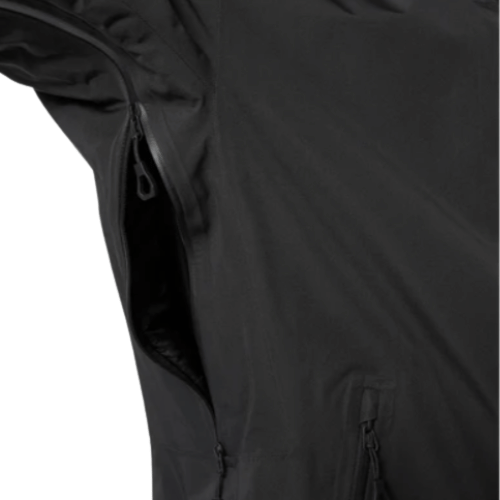 COMFORT AND FIT:
Helly Hansen's Odin Infinity is a lightweight, insulated jacket with strong environmental credentials and a sleek look and fit. This insulated jacket is not only extremely warm but benefits for many other additional features.
There are ample pockets, including an internal mesh dump pockets as well as zippered hand pockets and an integrated emergency whistle which is located on the left chest pocket. The pockets are wide, practical and waterproof although the addition of a ski lift pass pocket on the left arm would have been a bonus.
The hood which adjusts both vertically and horizontally allows for excellent wind protection and keeps your neck warm in tough weather. The hood is also helmet compatible and has a double cord brim shape.
The Odin Infinity is a durable jacket and holds up well against everyday ski wear and tear, and with articulated elbows, there is stretch and mobility where needed.
The cuffs have a thin velcro adjustment, allowing you to pull them in tight and effectively block out the snow and cold. This is enhanced by fully taped seams throughout the jacket to ensure maximum protection against the elements.
The RECCO reflector combined with the emergency whistle make this an excellent option for back county skiers, mountaineers and hikers alike seeking reassurance when off the beaten track.
WHAT WORKS FOR US:
Lightweight and compact packing size
roomy gear pockets
emergency whistle on the main zipper
articulated elbows
backpack and harness compatible design
adjustable hood
Velcro cuff tabs
WHAT NEEDS IMPROVING UPON:
No powder skirt
No ski lift pass pocket - more suited to backcountry skiing
Price point
WHAT YOU NEED TO KNOW:
STYLE:  Shell
MATERIALS: Lifa Infinity  Membrane
INSULATION: Lifa Loft 80g Insulation
WATERPROOF: Hydrophobic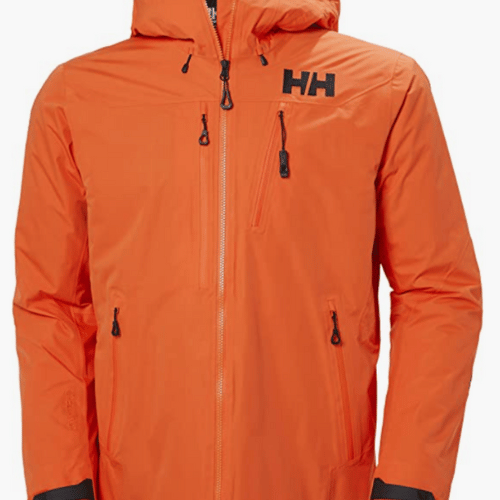 FINAL VERDICT ON THE HELLY HANSEN ODIN INFINITY INSULATED JACKET MEN'S
The team at Helly Hansen worked with search and rescue professionals to design an outdoor gear jacket that is extremely waterproof and windproof and that will appeal not only to outdoor professionals but mountain adventurers alike.
The Odin Infinity insulated jacket is professional grade gear that combines a strong environmental and sustainable message with superior Helly Tech and superior quality fabric and workmanship.
For those wanting to invest in a serious piece of outdoor gear that will stand the test of time, then the Odin Infinity Insulated jacket is the one for you.